Autodesk is sponsoring the "Best Game Cinematic" category
Once again we're proud to announce another strong partner of this year's animago. Autodesk will continue to support us and graciously agreed to sponsor the "Best Game Cinematic" category. We're thrilled to continue our longstanding partnership and welcome Autodesk on board of animago 2017.
"Animago is one of the most important awards in the digital media industry. Autodesk is once again proud to sponsor and present the award for the Best Game Design. The challenge in this category is to create and uniquely combine an absorbing visual concept with an exciting narrative, sophisticated graphics, and lifelike character animation. The candidates' accomplishments never cease to amaze us. Therefore we look forward to exceptional and impressive entries, and wish all participants the best of luck," says Martina De Meo-Dautert, Field Marketing Specialist for DACH and France at Autodesk.
About Autodesk
Autodesk makes software for people who make things. If you've ever driven a high-performance car, admired a towering skyscraper, used a smartphone, or watched a great film, chances are you've experienced what millions of Autodesk customers are doing with our software.
Then
In the same year the computer was named Time Magazine's Man of the Year, Autodesk and its 16 employees used the technology of the day to change the world of design with the introduction of AutoCAD software. In 1982, Autodesk linked technology innovation to the idea that design can dramatically change our world and the ways in which we live. Today, what began as an important 2D innovation has become so much more.
Now
Addressing all phases of the design process, from 2D design to 3D modeling, Digital Prototyping to Building Information Modeling, Oscar-winning visual effects to model-based mapping, Autodesk offers the broadest and deepest product and solutions portfolio in the design world. The last 15 Oscar winners for Best Visual Effects all used Autodesk software.
6,600 employees worldwide
Product portfolio comprising more than 80 products
Over 10 million users
1,900 channel partners
3,400 development partners
1,900 Authorized Training Centers
Find more information at www.autodesk.com
Last Year's Winner "For Honor" Making-Of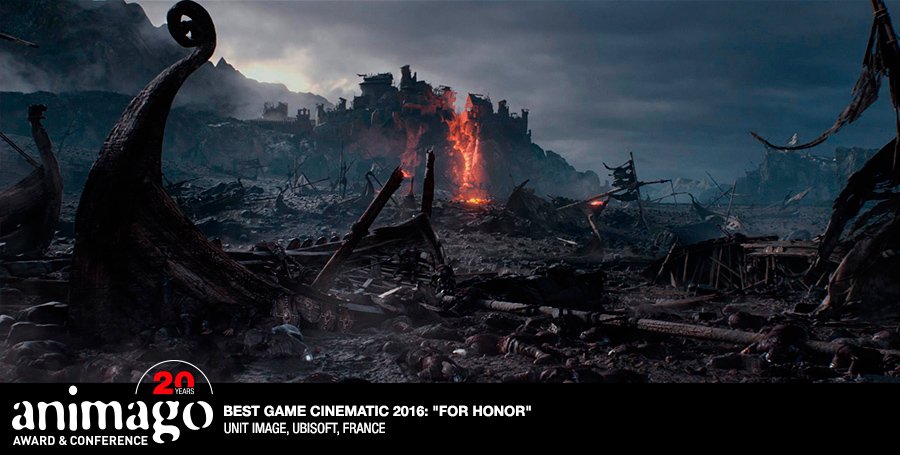 Yet another great project in the field of Game Cinematics claimed the renowned animago AWARD last year. The French team of Unit Image won the trophy for their realization of the For Honor cinematic trailer in 2016. Read the project's making-of here.