Chaos Group is the 2017 animago sponsor in the "Best Architecture Visualization" category
We are delighted that the animago AWARD in the "Best Architecture Visualization" category is being sponsored this year by Chaos Group and that they are part of the animago EXHIBTION 2017.
Last year, "Spatial Bodies" by Stefan Larsson and "Arrival" by Bahadir Özbeck and Marvin Philipp prompted considerable enthusiasm in the category, and we're excited to see who takes home the coveted trophy for "Best Architecture Visualization" this year. The project that won over the jury in 2017 will be announced on 7 September at the animago AWARD ceremony held at the Gasteig Cultural Centre in Munich. And don't forget: the perfect place to get in the mood for the awards presentation is the animago tradeshow, where the team from Chaos Group will be on hand to answer all your questions about digital film production, virtual reality and rendering technology.
About Chaos Group
Chaos Group is one of the world's leading manufacturers of innovative computer graphics software. Day after day, all around the world, their physically-based rendering and simulation software is used by top design studios, architectural offices and visual effects companies. Chaos Group's technical developments in the areas of cloud rendering, material scanning and virtual reality continue to have a decisive influence on digital storytelling and media design. If you're interested in meeting the creative minds behind Chaos Group in person, just drop by their stand at the animago!
Last Year's Winners: "Spatial Bodies" (Best Film) and "Arrival" (Best 3D-Still)
Last year, we handed out two trophies in the "Architectural Visualization" category: Stefan Larsson's "Spatial Bodies" won for best film, while "Arrival" by  Bahadir Özbeck und Marvin Philipp won for best 3D still.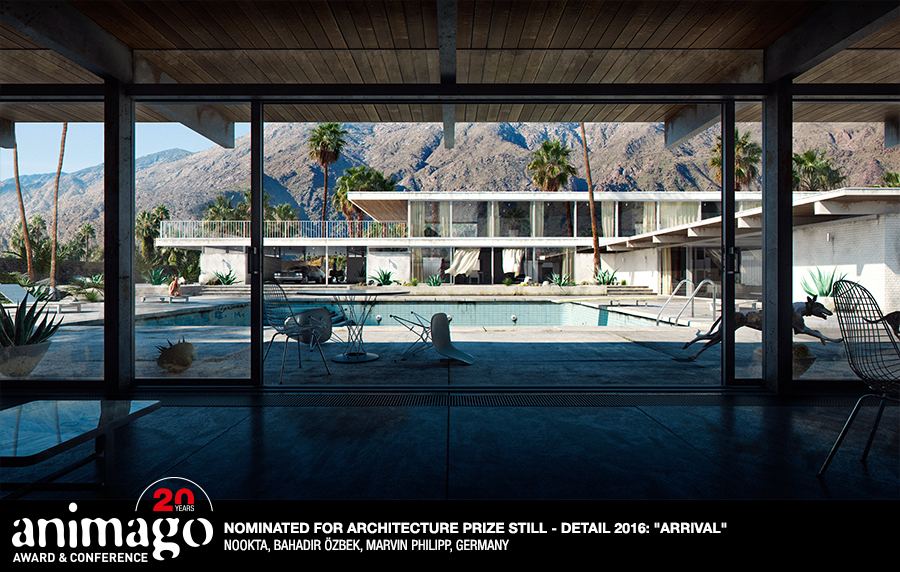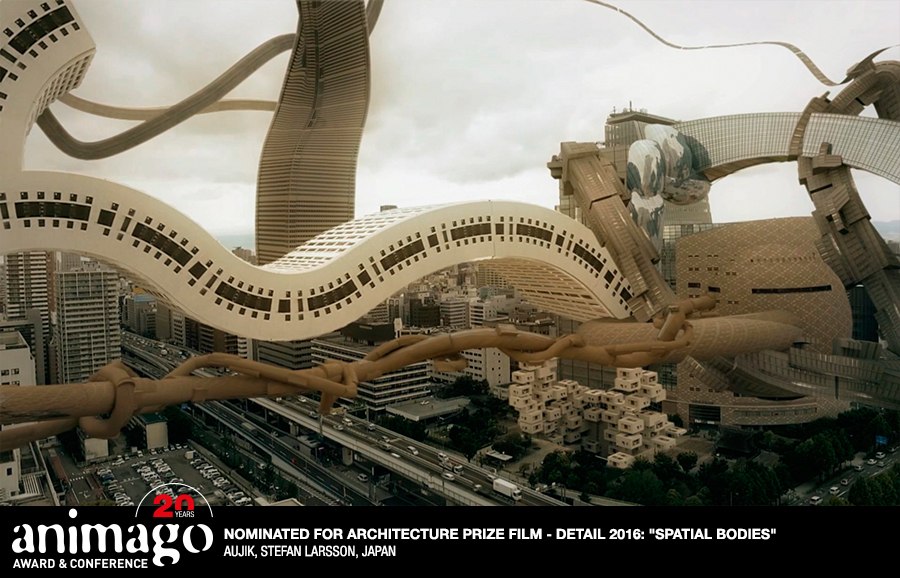 We invite you to take a look back at the winning project "Spatial Bodies" from 2016.