NEC Once Again Provides Active Support for the animago
We are very pleased to announce that NEC is sponsoring the 2017 "Best Still" category and also providing the animago with top-of-the-line technical equipment again this year. In addition, all animago visitors will have the chance to win a 34-inch curved widescreen desktop monitor.
NEC products stand for quality, stylish design and reliability as well as for European-wide service support. Thanks to their own in-house R&D, NEC has emerged as one of the global market leaders in desktop displays.
Designers have to be able to check their work in real time and rely on absolute colour accuracy during image processing. The monitor is the most critical colour-management component in the context of the colour workflow.
Visit www.nec.de  for further information.
Raffle for a 34-inch curved-display monitor at the animago
 The raffle for the desktop monitor will take place at the NEC stand on the animago exhibition floor. Please note that if you're interested in winning the monitor, you'll have to be there in person for the raffle. Here's a quick look of the prize.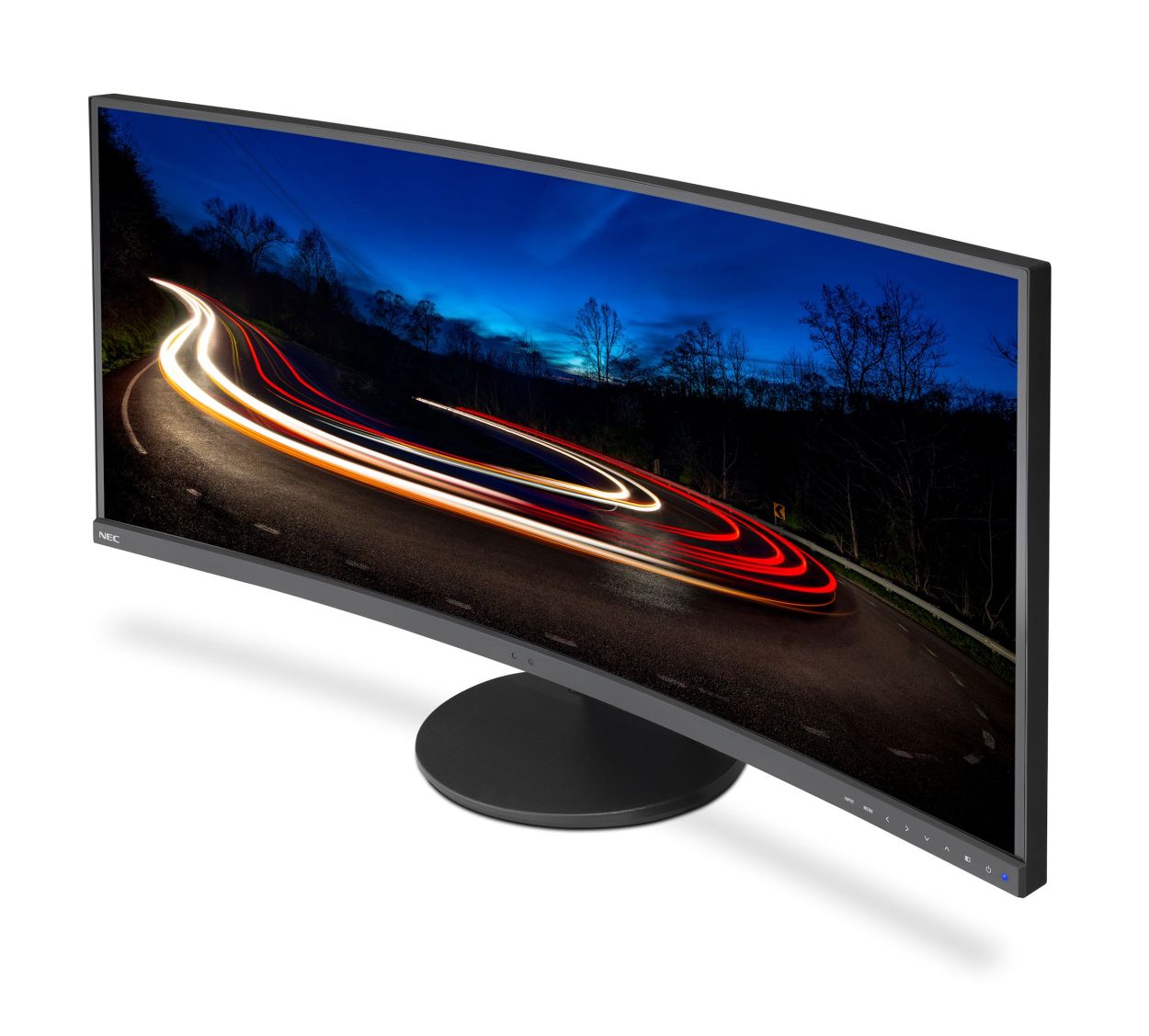 The curved 34-inch widescreen display was made especially for professions in which monitors are essential elements in daily operations. With an 80-cm diagonal, the curved monitor provides a flexible workspace to process and analyse large amounts of information in an efficient manner. One single EX341R monitor is a professional alternative to two 24-inch or even three 19-inch monitors – without any bothersome cables or gaps between the transitions.
Optimal viewing angles and constant screen distance: the EX431R creates ideal ergonomic conditions. With its 'Low Blue Light Plus' technology, the monitor supports flicker-free technology for better eye protection, more comfort and a higher feeling of well-being – without making any compromises in terms of image quality. Among the monitor's other features are full height adjustability, tilt and swivel, an ultra-thin frame for a seamless visual experience as well as integrated keyboard and mouse settings.
The curved display monitor also offers a number of layouts and display options, such as picture-in-picture (PIP) and picture-by-picture (PBP), which allows you to display content from different sources at a glance – for flexibility and ergonomic applications.
Making of last year's "Best Still" winner