Esri sponsors "Best Visual Effects" category
We're thrilled to announce Esri will once again be joining us for animago 2017. The category "Best Visual Effects" will be supported by them just like last year.
"The Animago Award & Conference is one of Europe's leading events for the entire spectrum of digital media production and visualization since 1997. Animago represents recognition of exceptional creativity and technical excellence," says Dominik Tarolli, Director, Global Business Development, 3D Geodesign Markets at Esri. "Cities as digital film sets are beautiful and even become essential "characters" of movie blockbusters like Zoomania, Superman – Man of Steel, Big Hero 6, Independence Day: Resurgence etc.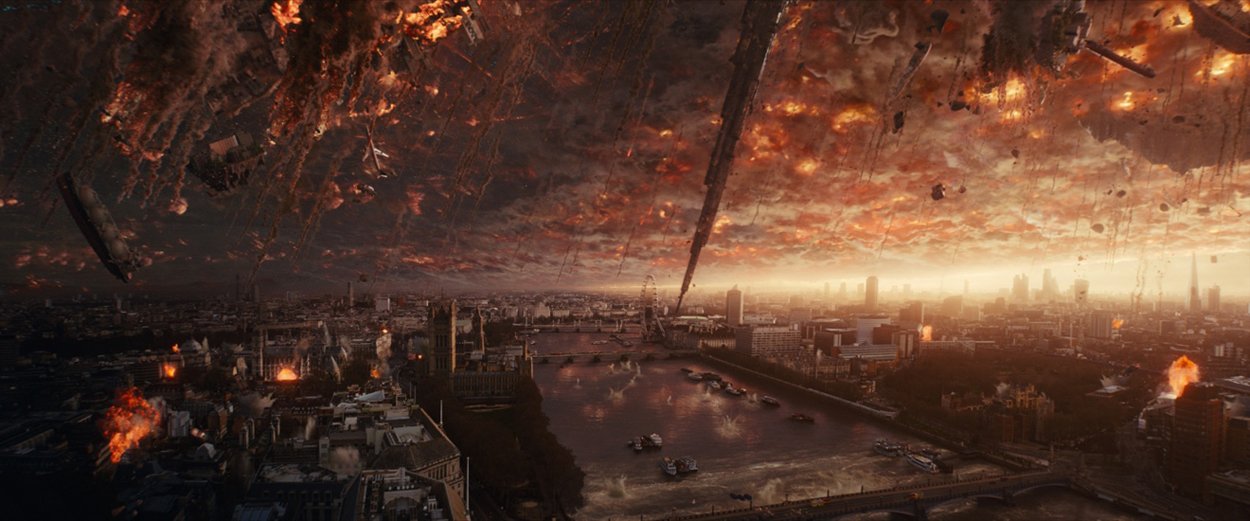 "Esri CityEngine is a leading procedural modeling software to create massive and beautiful 3D cities for movies, TV, live entertainment, open world games, and VR experiences. Furthermore, just about every problem and situation has a location aspect and our ArcGIS mapping platform enables companies around the world to apply geography to every decision. We are proud and honored that so many of the leading entertainment companies and creative people are using our technology to manage their business, create immersive experiences, and tell better stories with The Science of Where."
We would like to take the time to thank Esri for their continued support throughout the years and look forward to another successful animago-collaboration.
About Esri:
The Sciene of Where: We build ArcGIS, the most powerful mapping software in the world. ArcGIS connects people with maps, data, and apps through geographic information systems (GIS). It is a location platform that's accessible to anyone, anywhere, anytime. Our software is used by more than 75 % of Fortune 500 companies, National and Local governments, Public Utilities, tech start-ups, and entertainment companies around the world. We believe geography can make the world a better place.
Last Year's Winner "Captain America- Civil War" Making-of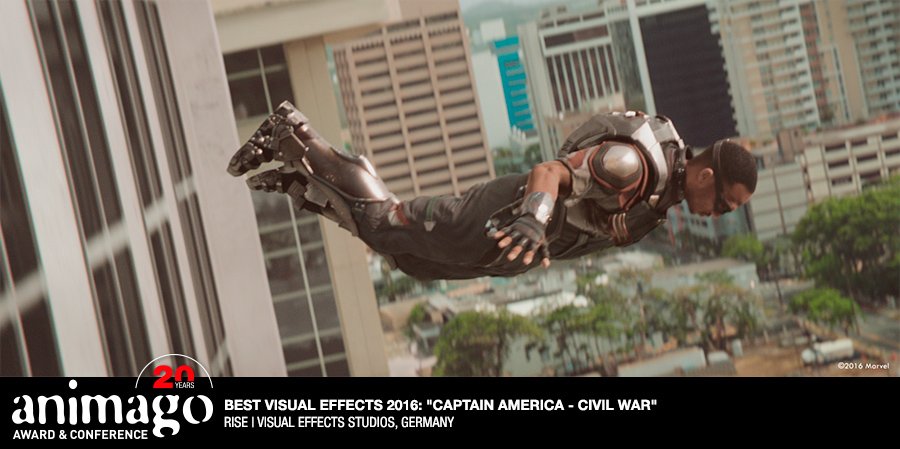 Rise FX was nominated twice in 2016. It was a difficult decision in the face of so much VFX quality. "Captain America – Civil War" eventually prevailed. Read the blockbuster's making-of here.