Avid Sponsors This Year's "Jury's Prize"
The 2017 animago AWARD nominees in the category "Jury's Prize" are the short films "In a Heartbeat", "Overrun" and "The Passenger". Plus, this year's animago is once again enjoying amazing support from Avid. We're looking forward to announcing the winner of this category together with Avid on 7 September 2017 at the Gasteig in Munich.
Veronika Lode, Head of Global Channel Marketing Enablement at Avid, noted the following with regard to digital art and the animago: "Artists themselves are the creators. They tell stories that call forth emotions. The foundation of creative success involves the interweaving of technology with the ingenuity of artists. At the animago AWARD, this creativity is honoured by the applause of the public as well as by the Jury's Prize. It is once again a pleasure and honour to be sponsoring the Jury's Prize'category".
Avid
Media companies and creatives continue to use Avid's solutions on many globally successful productions – from celebrated, award-winning feature films and viewer-heavy series, news and sports formats all the way to the most popular music productions and concert tours. Among Avid's many production solutions are Pro Tools®, Media Composer®, Avid NEXIS™, Interplay®, ProSet™, RealSet™, Maestro™, PlayMaker™ and Sibelius®. Also, "Avid Everywhere" offers an open and efficient industry media platform that links the creation of high-quality content with a networked workflow and the protection, dissemination and consumption of content.
For further information about Avid's solutions and services, visit www.avid.com.
Making-of Last Year's "Ma'agalim"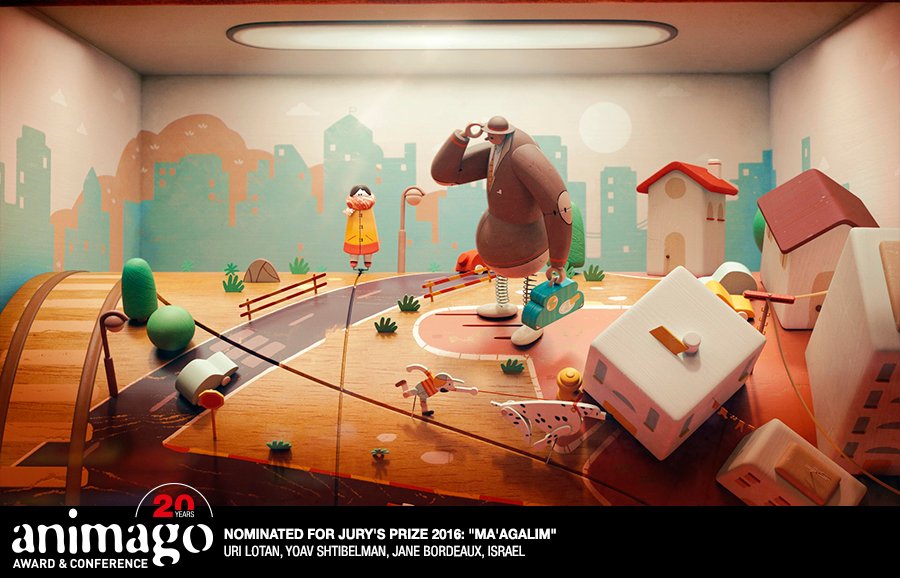 The music video "Ma'agalim" created by Uri Lotan and Yoav Shtibelman won last year's animago AWARD in the "Jury's Prize" category. The song was written by the acoustic folk trio Jane Bourdeaux from Tel Aviv and sung in Hebrew. Read all about the making of this elaborate project.