Dell Sponsors the "Best Advertising Production" Category
In 2017, there are once again three exciting projects in the race for the "Best Advertising Production" award. Plus we can also count on the trusted expert support of Dell, who will be at our side again this year.
As it did last year, Dell is once again sponsoring the animago AWARD in the "Best Advertising Production" category. Which project was able to win over the jury this year? "Canal Kitchen" by France's Unit Image, Lube-x by Noah Demirci from the Lucerne University of Applied Arts and Sciences or maybe "The Easter Surprise" created by Jung von Matt and Mill+? for the Netto supermarket chain? We'll find out on the evening of 7 September 2017.
We would like to say THANK YOU to Dell for their support and also for providing the ticket-system devices we're going to be using at the animago entrance. We're delighted to have Dell on board so that we can be sure our visitors enjoy a fast and trouble-free admission to the animago. At this point, our thanks go to the entire Dell Team.
About Dell
Dell EMC forms part of the corporate family known as Dell Technologies. Dell EMC makes it possible for companies and organisations to modernise, automate and transform their data centres using convergent, industry-leading infrastructures, servers, storage systems and data security technologies. Companies and administrations are thus given a reliable basis that allows them to render their IT operations more sustainable by means of hybrid cloud solutions, but also to streamline their business over the long run using cloud-native applications and big data solutions. Clients in 180 countries and 98% of Fortune 500 companies place their trust in IT solutions from Dell EMC and draw from its highly comprehensive and innovative portfolio that includes solutions for data storage, IT security, virtualisation, analytics and cloud computing.
Making-Of Last Year's "Best Advertising Production"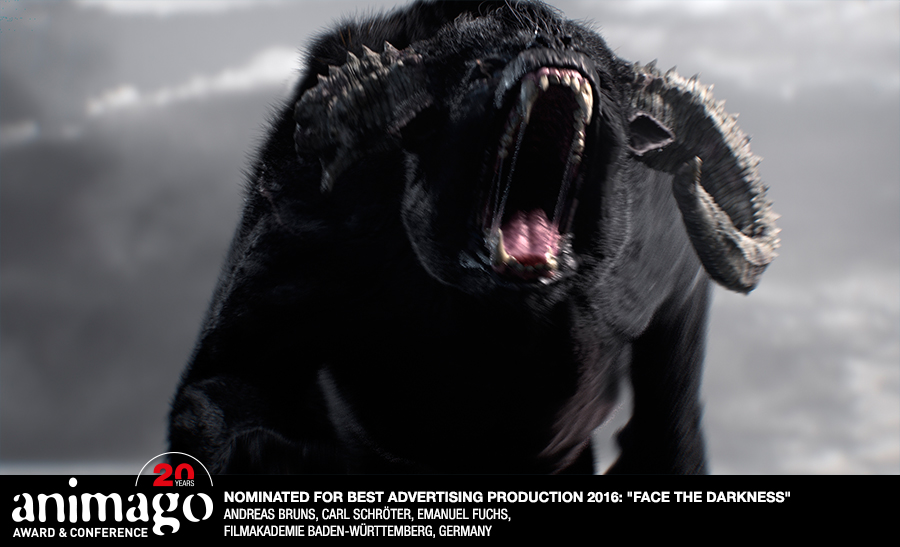 Shoes, monsters, beer and dinosaurs: last year we received a number of amazing submissions to the "Best Advertising Production" category ". "Face the Darkness" is the ad production that won the animago AWARD last year and it focuses on a thirsty hero who urgently needs a bottle opener. Watch the making-of and discover an unconventional way to open a beer bottle.